People Choose PRAXIS for:
Automated Escrow - "Set it and forget it" knowing that your escrow deposit is always updated. Save time and money while improving quality. Learn more here.


Flexible Agreements
- PRAXIS is the most flexible agent in the industry.

Customer Service
- Responsive and friendly service that is 100% guaranteed!
I'd like more information:
---

"I looked at the classic providers luckily I continued my search because I remembered the past difficulties with these classic providers. PRAXIS had all the things I was looking for, seamless integration to my development environment, streamlined onboarding processing for new clients, straight forwards pricing model and a responsive customer support mechanism. To date, I have recommended PRAXIS to other startups in a similar situations and will continue to do so."
Hans Otharsson,
OpenLegacy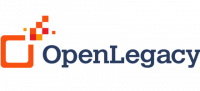 What is Software Escrow?
Software escrow is a service that protects all parties involved in a software license agreement. A neutral third-party, referred to as a software escrow agent, is necessary to ensure that your source code, data, and documentation is completely secure until a mutually-agreed upon result occurs. At PRAXIS Technology Escrow, we are an independent third-party that protects your technology data and source code. Our software escrow services are essential for end-users, attorneys, and software companies involved in software license agreements.

At PRAXIS Technology Escrow, we ensure your software investment is secure and protected, for all parties involved.
Do I Need Software Escrow Services?
Software escrow is important for many reasons. To start, if the software vendor fails to meet obligations or if the software vendor goes out of business, the software application may immediately be at risk. Furthermore, the stability, longevity, and economic benefits of an on- premise or private cloud (hosted) software application can evaporate in mere seconds if your vendor is unable to support your application. In addition, it is important that any investment in licensed business critical software should include contingency plans. For example, events such as vendor failure, application sunsetting, bankruptcy, or other support breaches can all jeopardize your software investment. A custom software escrow service helps secure your investment. At PRAXIS, we offer a full-range of software escrow services, including flexible software escrow agreements and source code escrow agreements, to help protect your software investment.
PRAXIS provides flexible software escrow solutions for both on-premise and private cloud (hosted) software applications. Our software escrow services are designed to leverage today's technology to support the way you work. We understand today's technology trends and have designed solutions for software and SaaS application development types..
PRAXIS Technology Escrow provides:
Automated Software Escrow
- direct connectivity to GitHub, BitBucket , Microsoft TFS and most other source code archival systems eliminates administration and dramatically improves software escrow deposit frequency and quality.
Software Escrow Technical Verification
- skilled software engineers can test escrow deposits for completeness and functionality.
Application Continuity Services
- in many situations, PRAXIS can provide complete continuity solutions to keep the application running even if your software vendor fails.
Customizable and Upgradable Solutions
- flexible software escrow agreements and multiple service options that grow with you.
All-Inclusive Pricing
- competitive fees with no surprises so you can budget with certainty.
Satisfaction guaranteed!
PRAXIS Technology Escrow supports both types of development methodology:
Waterfall Development
- major versioning with new functionality released on specified frequency.
Agile Development
- new functionality and releases added much more frequently, often weekly.
Here are some key questions to ask yourself in planning your software escrow service:
What happens if my software vendor goes out of business?
What is the impact to my business if a critical software vendor fails?
What would I need to support the software without the vendor?
How often does my software vendor make material changes / improvements to source code?
Who would help me support the software if my vendor fails?
Do I have ready access to a functional back up of my data?
What release conditions make sense for my situation?
How can I use the escrow deposit materials?


---
Why PRAXIS?
PRAXIS offers the right mix of agreement flexibility, quality protections and experience to help you get real value from your escrow agreement.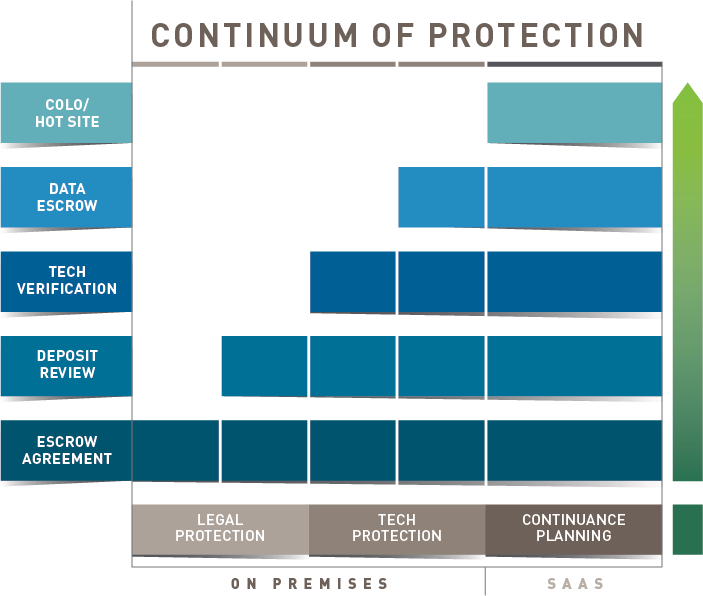 ---