Secure Your Software with Software Escrow Solutions
Protect your software investment with reliable escrow agreements and secure escrow services
As the leading provider of software escrow solutions and secure escrow services, PRAXIS comprehends the vital importance of protecting your business critical software and ensuring uninterrupted business operations in unforeseen circumstances. Leveraging our expertise in software escrow agreements, we offer peace of mind and robust protection for your mission critical software applications.
Software escrow is a service that protects all parties involved in a software license agreement. A neutral third-party, referred to as a software escrow agent, is necessary to ensure that your source code, data, and documentation is completely secure until a mutually-agreed upon result occurs. At PRAXIS Technology Escrow, we are an independent third-party that protects your technology data and source code. Our software escrow services are essential for end-users, attorneys, and software companies involved in software license agreements.
At PRAXIS Technology Escrow, we ensure your software investment is secure and protected, for all parties involved.
Automated Escrow
"Set it and forget it" knowing that your escrow deposit is always updated. Save time and money while improving quality
Learn More
Flexible Agreements
PRAXIS is the most flexible agent in the industry. From customizing your agreement to upgradeable packages, we have you covered.
Start Today
Customer Service​
Responsive and friendly service that is 100% guaranteed to provide you with the best plan for you! Call us or email us today.
Contact Us
SOC 2 Compliance
Our rigorous adherence to SOC 2 standards ensures that your data is handled with the highest level of confidentiality, integrity, and availability. You can trust that at PRAXIS, your data is in safe hands.
The Importance of Escrow Agreements for Software
What is an escrow agreement for software? An escrow agreement for software is a legally binding contract that outlines the terms and conditions of the software escrow arrangement. It establishes the rights and responsibilities of the software vendor, the software licensee, and the escrow agent. This agreement acts as a safety net, providing you with guaranteed access to the source code and related materials, protecting your business interests.
"I looked at the classic providers luckily I continued my search because I remembered the past difficulties with these classic providers. PRAXIS had all the things I was looking for, seamless integration to my development environment, streamlined onboarding processing for new clients, straight forwards pricing model and a responsive customer support mechanism. To date, I have recommended PRAXIS to other startups in a similar situations and will continue to do so."
At PRAXIS, we provide top-notch secure escrow services tailored to meet your specific needs. Our highly skilled escrow agents ensure the safekeeping of your software assets, implementing strict security measures to maintain confidentiality and integrity. You can trust us to handle your software escrow requirements with the utmost professionalism and expertise.
PRAXIS Technology Escrow provides:

PRAXIS Technology Escrow supports both types of development methodology: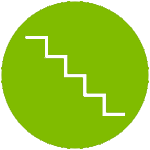 Waterfall Development
Major versioning with new functionality released on specified frequency.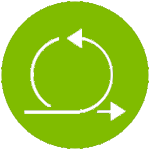 Agile Development
New functionality and releases added much more frequently, often weekly.
Get all your questions answered or get started today.
Call us at
800-213-9802
or visit our contact page for alternative options!
Frequently Asked Questions
How Much Does a Software Escrow Agreement Cost?
We understand that cost is an important consideration for businesses. The cost of our software escrow services depends on various factors, such as the complexity of your software, the escrow agreement terms, and additional customization requirements. Contact us today for a personalized quote tailored to your specific needs.
PRAXIS offers the right mix of agreement flexibility, quality protections and experience to help you get real value from your escrow agreement.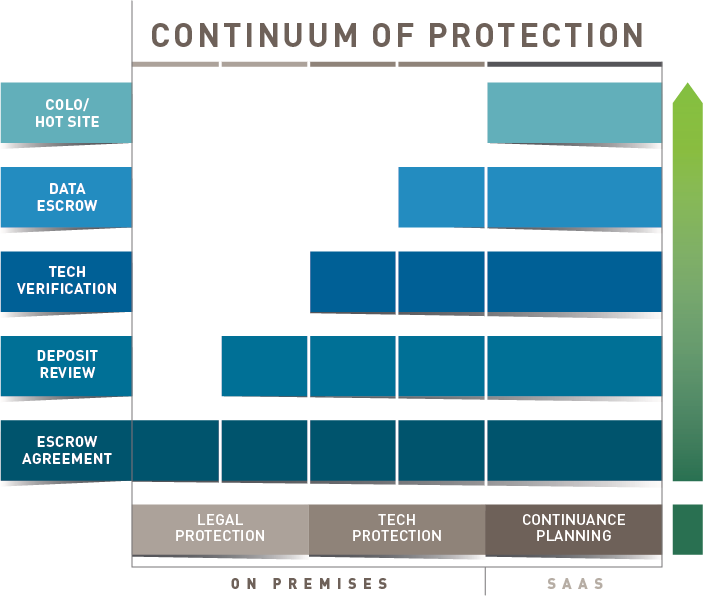 Choose the Best Escrow Services
When it comes to protecting your business critical software applications trust PRAXIS as your partner of choice. Our extensive experience, exceptional service, and dedication to client satisfaction have made us the preferred provider of escrow services for numerous organizations. Join our satisfied clients and experience the peace of mind that comes with our reliable software escrow solutions.
Secure Your Software Today
Don't leave your business critical software applications vulnerable to unforeseen circumstances. Secure your software today with our trusted software escrow solutions and secure escrow services. Contact us now to discuss your requirements and get started on safeguarding your valuable software assets.